My Fourteen Year Project
April 11, 2020, 4:41 am
Fourteen years ago I finished reading the twenty one novels by Patrick O'Brian set during the Napoleonic wars and on various ships commanded by the protagonist Jack Aubrey and his particular friend Stephen Maturin. I decided that interactive maps of the voyages could be a useful addition to the Internet (built with the newly available Google Maps Javascript API).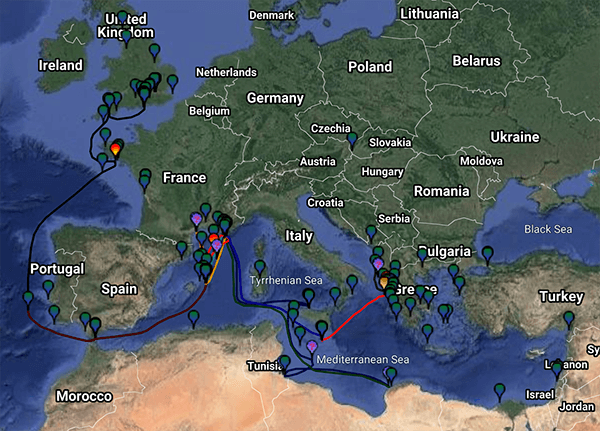 Today I finished that project:
The slow, sometimes painful, progression through these twenty one volumes has ultimately been incredibly rewarding. Hundreds of thousands of people (492,902 at last count) have visited the site and many have contacted me with support and encouragement.
This site, dated, clumsy and so embarrassingly overdue for a re-write, has been a platform on which I have been able to do a lot of other fun stuff. It is something, despite its flaws, that I am very proud of.
I think it reinforces Jason Robert's assertion that "the amount of serendipity that will occur in your life, your Luck Surface Area, is directly proportional to the degree to which you do something you're passionate about".
Permalink - Tags: Patrick O'Brian,Books