Eating our own fishfood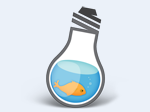 Goldfish delivers a framework for adding realtime functionality to web applications. In the interest of eating our own dog food I have whipped up a demo to stream multiple user comments into a blog entry.
I am outside the Goldfish team at Cognethos so I have very little inside knowledge on the framework and this demo took a morning to put together.
Permalink - Comments - Tags: Development,Goldfish
So long and thanks for all the designs ...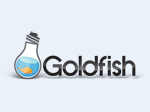 Cognethos recently used 99Designs to find a logo for our newest product. I was completely blown away by the quality and inventiveness of the submissions.
Apart from having an awesome logo, Goldfish is a slick solution for Real Time Web applications running in the cloud. You can find out more on the blog.
Permalink - Comments - Tags: Development,Goldfish
[First Page] [Prev] Showing page 1 of 1 pages [Next] [Last Page]