Patrick O'Brian Quotes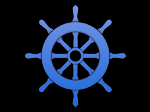 Available for Free!
Patrick O'Brian's twenty Napoleonic 'Age of Sail' novels chronicle the voyages of Jack Aubrey and Stephen Maturin.
This application presents a random selection of quotes from those novels.
Each quote is accompanied by a map showing it's approximated location. A more detailed explanation of the quote (and it's context in the novels) is available via the wheel icon.
A search function is available to find a particular quote.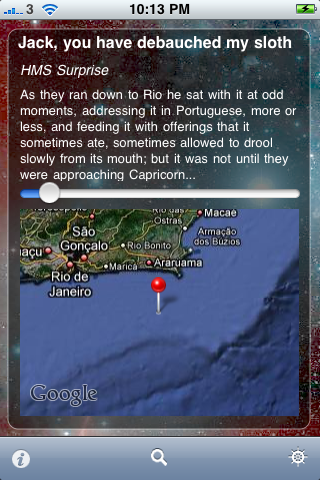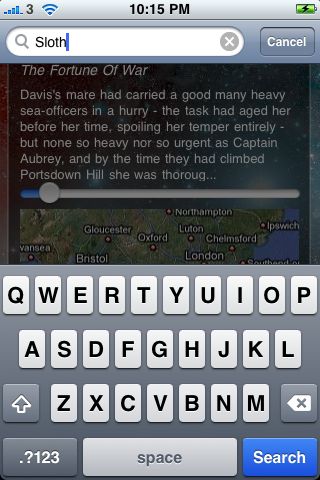 Data for 'Patrick O'Brian Quotes' is indexed by the Patrick O'Brian Mapping Project at Cannonade.net.
Quotes from the Patrick O'Brian novels © 1999-2009 W. W. Norton & Company, Inc. and © HarperCollins Publishers Ltd. We do not, and will not ever, charge for this application or access to the data it indexes.
If you would like to support the Patrick O'Brian Mapping Project and Cannonade.Net, please visit us or check out our other applications on the store.
Permalink - Tags: Patrick O'Brian,iPhone,App