Mapping of The Yellow Admiral Complete
The Yellow Admiral Map is done. Even with my increase in pace, this one took a while.
There were lots of references to places all over Europe and UK and some fiddly courses during the Brest blockade. I tried to keep the lines on the map to minimum for the and forth across that "fine spacious great bay" and I am pretty happy with the result.
Only three novels to go which is both strange and a welcome distraction from everything happening on the other side of my front door. On that note, I hope you and yours are all in the best of health.
Permalink - Comments - Tags: Patrick O'Brian,Books
Mapping of The Commodore Complete
The Commodore Map is done. It seems if I spend every spare moment on this project I can get through a book every month. So "if things stand as they are" my plan to finish this year is in good shape.
Permalink - Comments - Tags: Patrick O'Brian,Books
Agent to the Stars - John Scalzi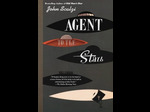 Permalink - Comments - Tags: Books
The Anarchy - William Dalrymple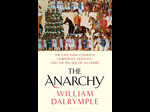 Permalink - Comments - Tags: Books
They Said This Day Would Never Come - Chris Liddell-Westefeld
Permalink - Comments - Tags: Books
[First Page] [Prev] Showing page 1 of 2 pages [Next] [Last Page]