Ardennes 1944: Hitler's Last Gamble - Antony Beevor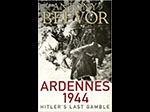 Unsurprisingly Beevor writes an in depth and human account of this tragic and ultimately futile offensive in the west.
Permalink - Comments - Tags: Books,Review,World War Two
Blackout - Connie Willis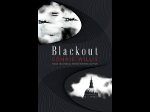 It's funny I can suspend disbelief to allow time travel but not accept some other aspects of the story.
In 2060 someone hands someone else a sheaf of papers, the product of their 'research'. Really in 50 years we are going to be handing each other paper? I don't think so.
We have the ability to hardwire 'implants' into our brains, but those implants will be memory constrained? Feels contrived because it is.
A university educated historian doesn't know when Pearl Harbour happened.
Nobody really dies.
Historians are basically self obsessed, uninformed, amateurs with random, erratic theories on how their actions effect the course of history.
Didn't enjoy this book so much. I care so little about these characters that I am not going to bother with "All Clear" (the second half of this behemoth).
Permalink - Comments - Tags: Books,Review,World War Two
The Third Reich at War, 1939-1945 - Richard J. Evans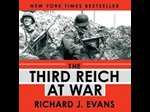 The warm simplicity of her [Ilse Weber] settings was never more moving than in her lullaby 'Viegela', which she reportedly sang to children from the camp, including her son Tommy, as she accompanied them voluntarily into the gas chamber at Auschwitz on 6 October 1944:
Viegala Viegala ville
Now is the world so still!
No sound disturbs the lovely peace
My little child, now go to sleep.

Permalink - Comments - Tags: Books,Review,World War Two
The Third Reich in Power, 1933-1939 - Richard J. Evans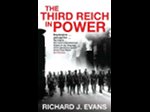 Continuing the fascinating, horrifying story of the Nazi regime after it came to power. Moving on to the third volume with just a bit of trepidation.
This illustration of Jewish Germans realisation of their predicament after Kristallnacht violence of November 1938.
For many jews the shock of the pogrom was profound, destroying any last illusion they might have had that their patriotism, their war service, their skills, their education or even the fact that they were human beings would protect them from the Nazis.
and this quote describing the German/Soviet non aggression pact.
A formal alliance between two powers that had spent the previous six years mutually vilifying each other in public and had been the major backers of the two opposing sides of the Spanish civil war was unexpected to say the least.
Permalink - Comments - Tags: Books,Review,World War Two
The Coming of the Third Reich - Richard J. Evans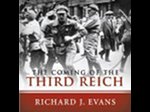 A revealing, insightful and thorough examination of German history in the years preceding the Nazi seizure of power in 1933.
Permalink - Comments - Tags: Books,Review,World War Two
[First Page] [Prev] Showing page 1 of 4 pages [Next] [Last Page]