Halfway and not a moment to lose.
Wish me joy! I have passed the halfway point in my epic project to map the events of the Aubreyad, the Napoleonic Age of Sail novels by Patrick O'Brian.
In a few months I will have been mapping the books for six years and, at my current rate of sail, I will be mapping for another eleven. I am thoroughly enjoying the process and even more so when I hear from other fans of the books. If you are one such, please get in touch on my guestbook.
Right now I have completed maps of the following books:
Permalink - Comments - Tags: Patrick O'Brian
Mapping of Treason's Harbour Complete
My map of the events in Treasons Harbour is complete. Despite the massive distraction of starting work at goCatch, I still managed to finish within a year which puts me on track to finish all the books in 2022.
A few fictional locations at key points in the book gave pause, but I am getting better at accepting that I can't pinpoint every location exactly and making my educated guesses more quickly. Looking forward to The Far Side of the World.
Permalink - Comments - Tags: Patrick O'Brian,Books
Jack Aubrey as the Reddit alien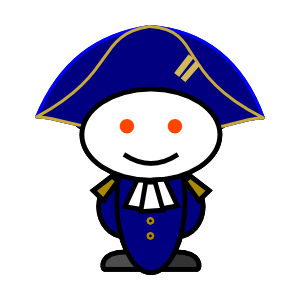 A small thank you for the kind words from those lovely folks over at the Aubrey Maturin Sub Reddit .
Permalink - Comments - Tags: Patrick O'Brian,Art?
Mapping of The Ionian Mission Complete
My map of the events in The Ionian Mission is complete. From blockade in the Worcester, a return to dear Suprise and an encounter with the three Beys.
When I finished The Surgeons Mate, after an 18 month slog on that book, I decided to make a concerted effort to finish this one sooner. I am as proud as Lucifer (upon my soul) that my schedule of weekly updates has allowed me to finished this map in a year and a day. There was lots of guess work on this one, with fictional ports from the north coast of Africa to the Ionian shore, but I hope my logic has resulted in charts that reflect the events reasonably well.
I have linked to Charles Keller's wonderful map and article of the Torgud, Kitabi & Suprise engagement, as it was a huge help in the final stages of the book. Although I differ slightly with him on the location of that battle.
At this prodigious rate I will be finished in eleven years, so on to Treason's Harbour. Wish me luck.
Permalink - Comments - Tags: Patrick O'Brian,Books
Patrick O'Brian Mapping Project Sponsorship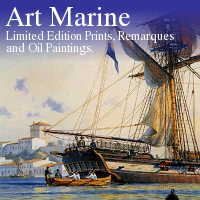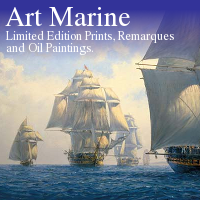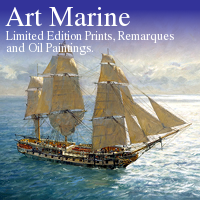 I am very happy to announce that Art Marine has decided to sponsor the Patrick O'Brian Mapping Project. I have spent the last five years working on my site and their help is very much appreciated.
If you are a fan of Patrick O'Brian or the Napoleonic age of sail, you should go and check out some of their amazing prints, Remarques and oil paintings.
Permalink - Comments - Tags: Patrick O'Brian
[First Page] [Prev] Showing page 2 of 6 pages [Next] [Last Page]