Respirapedia on the iPhone
Written by
Tom Horn
on April 23, 2010, 8:36 pm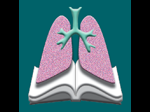 I was very happy to be involved in the development of Respirapedia. It's a glossary of respiratory care terms.
Now available on Android.
Over 1500 important respiratory care terms, for class, clinic, or home, all at your fingertips! An interactive glossary version on the book "Respiratory Care Lexicon" by Kenneth M. Bretl, Professor Emeritus at College of DuPage in Glen Ellyn, Illinois. An invaluable resource for the health care professional, the medical, respiratory, or nursing student, or the health care consumer. Practical, easy to use, and authoritatively accurate.
From apnea to zarfirlukast, from bardycardia to Yankauer, this lexicon serves all of your respiratory care needs and knowledge.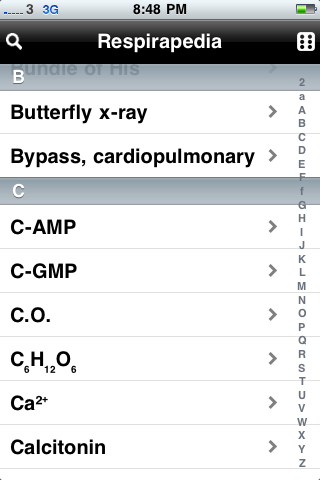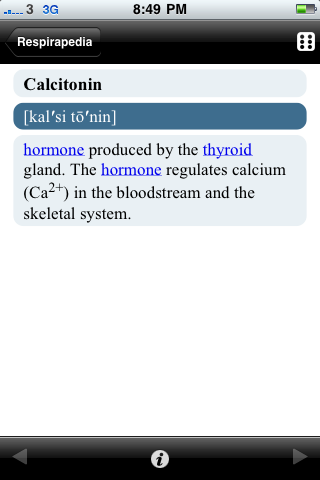 Glossary Engine Developed by Cannonade.Net. Distributed under contract for College of DuPage Press by Gnu Ventures Company and J&S Tech Designs
Permalink - Tags: Development,iPhone,App,Glossaries